Meet the Laboratory for Artistic Intelligence team.
Core Team
Artists in residence
Professionals in residence
Photo by Voula Monoholias
Sharada Eswar
Sharada Eswar is a South-Asian-Canadian curator, community arts, storyteller, arts educator, and theatre artist.
Sharada first trained in South Indian classical voice with Shri Krishnamurthy and veena (a string instrument) with Smt Subbalakshmi. She further developed her craft with other artists, including the Bombay Sisters, and the renowned Mallika Sarabhai at the prestigious Darpana Academy of Performing Arts in Ahmedabad, India. She represented India as part of the delegation sent to the India Abroad show in Paris and New York, and was one of the three chosen by the Centres Culturels des Lions Clubs de Paris to present Indian culture in Normandy, France.
Since immigrating to Canada, Sharada has garnered artistic credits as a curator, speaker, storyteller, author, playwright, translator, and arts educator with the Toronto Festival of Storytelling, the Royal Ontario Museum, Toronto District School Board, Harcourt Canada, Theatre Direct, Tarragon Theatre, Soulpepper Theatre, National Arts Centre, Jumblies Theatre, Weeseegechak Festival, Community Arts Guild, and others. Sharada and the Laboratory for Artistic Intelligence's Chief Artistic Officer, Helen Yung, collaborated in 2014 on a community storytelling project with newcomer women in Thorncliffe, and again in 2018 on a book of recipes by newcomers attending ESL classes.
Sharada has recently received significant support from the Trillium Foundation to continue her "Border Crossings" project in partnership with the Art Gallery of Mississauga.
---
Photo by Nava Waxman

Nava Waxman
Nava Waxman is a Canadian visual artist who lives and works in Toronto. In her artistic practice, Waxman combines a range of media, including performance, drawing, and photography.
With an emphasis on process, gestures, and documentation, Waxman explores a different kind of temporalities, various forms of body movement, sometimes camera movement, as well as the use of sequential imagery, or the effect of blurring and erasure. She uses various choreographic methods to generate, construct, and repeat movements in a desire to explore multiple modes of body inscription, themes of ritual, continuity, and change.
Investigating ideas of movement, transition, and temporality, with notions of identity from both personal and cultural context, Waxman introduces contemporary attitudes to mark-making and gestures as an integrated art form. The main focus of her artistic practice is on the interpretation of gesture through subtle variations that are repeated in time and space.
Waxman's work has been exhibited nationally and abroad. She holds a BA in Social Science and communication, and currently an MFA Candidate at York University, Toronto. Waxman is a recipient of grants from the Ontario Arts Council, Canada Council for the Arts, and the SSHRC Joseph Armand Bombardier Graduate Scholarship.
---
Photo by Dahlia Katz
lo bil
lo bil is a Toronto-based settler performance artist and York University Interdisciplinary Masters student creating body-based experiments to generate intuitive "felt" research into academic concepts and risk-based performance-making.
lo's improvisatory performances involve spontaneous utterance, impulse-based scores, object manipulation, unexpected humour, and interrelational proposals with audience.
"I work speculatively, aiming for non-repeatability to generate performances as sites of collective activation rather than trying to reveal an aesthetic to passive consumers. What happens is the aesthetic I am working on. These once-performed experiments are my best attempt to understand the strangeness of the world."
lo bil describes her actions as 'anti-objective' and 'post-clown'. She allows the psychic space between performer and audience to direct the performance, creating circumstances for failure to open up the potential for magic, letting speech affect movement and movement affect speech.
Since 2014, lo bil has created 25 unrepeatable performances. In 2015 she was awarded the FADO Live Art Award at Summerworks Performance Festival 2015.
lo bil has presented solo body-based performances in Toronto at 7a*11d International Festival of Performance Art, HATCH at Harbourfront Centre, Duration & Dialogue Performance Art Festival, Rhubarb Festival, Flowchart at Dancemakers, Summerworks Performance Festival and Sick Theory Conference; in Montreal, for Victoria Stanton through Dare-Dare, curated by WIVES at Studio 303, and Words and [ ] a durational conference by School of Making Thinking; in New York at Panoply Lab Post-dance Conference, ITINERANT Performance Art Festival, and Movement Research Open Studio; in Washington at 25 Hours for 25 Years of the DC Art Centre; and in Berlin at Month of Performance Art-Berlin.
---
Mark Campbell
Founder of the Northside Hip Hop Archive,
Mark (aka Grumps) is a dj, curator and scholar. As a co-founder at the Bigger than Hip Hop Show at CHRY 105.5fm, Mark hosted and djed on the show from 1997-2015.
Since 2010, Mark has curated several exhibitions highlighting Canadian hip hop history, such as, The T-Dot Pioneers Trilogy from 2010-2013, For the Record—An Idea of the North, Mixtapes: Hip Hop's Lost Archive, "I Was There!" Steelcity Edition and ..Everything Remains Raw: Photographing Toronto Hip Hop Culture from Analogue to Digital.
From 2015 - 2018, Mark served as Board Member at the Ontario Arts Council.
As a scholar, Mark has published widely with essays appearing in the Journal of World Popular Music, Critical Studies in Improvisation, Souls: A Critical Journal of Black Politics, Culture and Society and the CLR Journal of Caribbean Ideas.
---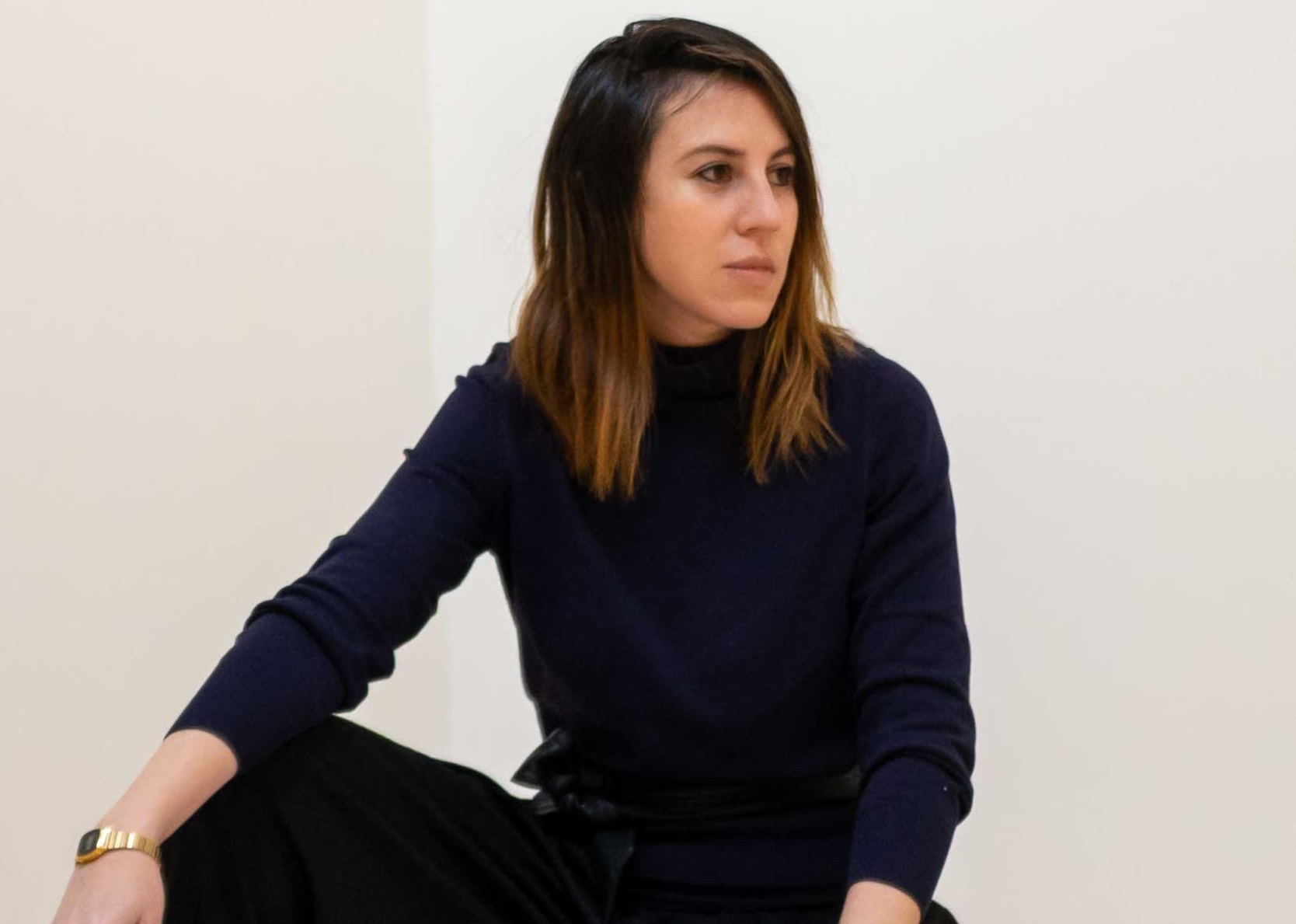 Claudia Arana
Claudia Arana is a visual artist, independent curator, and cultural connector who has installed her practice in the construction of artistic platforms that promote inclusion and diversity from different cultural perspectives. In Canada, she has established a career aimed at promoting a socially and politically viable artistic spectrum, where artists from different cultures are adequately represented and supported by both governmental institutions and non-profit organizations. She studied Art Theory and Critical Thinking at the School of Visual Arts and Advanced Critique at the International Centre of Photography, in New York. Currently, she is the Gallery Administrator at Sur Gallery, Toronto's first gallery space dedicated to promote contemporary Latin American artistic practices.
Country of Origin:
Columbia
Language(s): English
, Spanish
---
Tom Kuo
Tom Kuo, under several aliases, is an acclaimed electronic music performer, sound designer, and producer. He is also recognized for his impactful multimedia installation designs under Foundation Creative Studio.
A product of the original electronic music culture in New York in the nineties, he draws passionately from 20+ years of creative sonic experimentations to pursue wide-ranging variations on modern new media arts.
Continuously evolving methods to accentuate the moment shared between his self, his technological tools, and his audience, Tom's explorations of abstract media and sonic territories have led him to perform globally and across many genres.