Professionals in Residence
Meet the Laboratory for Artistic Intelligence team.
Core Team
Artists in residence
Professionals in residence
Naeem Ahmed, HR Professional
Naeem Ahmed is an award-winning learning and leadership development consultant with over ten years of experience in assessing professional development needs, and the design, development and evaluation of training programs. Naeem is a certified Instructional Designer, LMS Administrator and Psychometric Analyst, and is experienced with a range of e-learning tools, including administering a Learning Management System for over 10,000 users. He has designed a competency-based training framework that leveled up internal staff, and resulted in $30K savings in recruitment costs. Naeem has also designed and facilitated over 30 programs using creative techniques such as visual micro learning, role playing, simulations, case studies, gamification, and brainstorming. In Toronto, Naeem volunteers with UnstoppableMe.Rocks, which is a nonprofit volunteer-led organization that helps immigrant professionals build their career through workshops, networking, and mentorship.
Country of origin:
India
Languages:
English, Hindi, Urdu, Punjabi
---
Simone Branco, Education Professional
Simone Branco holds a diploma in Data Processing and a master's degree in Computer Science. She has comprehensive experience in IT across multiple industries including retail, health, education and the financial sector. For some 20 years, she has also led as a director and professor in higher education at recognized international colleges and universities. Simone has designed and implemented multiple e-learning projects for undergraduate and graduate education. She has in-depth experience leading cross-functional teams across customer service, marketing, sales, tech, faculty, and community partners. Throughout her career, Simone has exhibited a strong track record of reaching targets, and exceeding customer expectations. She is a past volunteer with Luminato Festival.
Country of origin:
Brazil
Languages:
English, Portuguese
---
Maikel Carrion, Data Analytics Professional
Maikel Carrion's expertise is in business intelligence, the psychology of data, research, and psychometrics. He is experienced with conducting HR evaluation, and generating insights from customer data and business KPIs. He has also taught at the university level. His toolbox includes inferential statistics, A/B testing, data modeling, storytelling, Kahneman's theory and psychometrics. As a psychologist, Maikel focuses on creating narratives and designing experiments to maximize the utility of what data has to tell from a behavioral view.
Country of origin:
Venezuela
Languages:
English, Spanish, French
---
Gopinathan Chinnaraju, Project Management Professional
Gopinathan ("Gopi") Chinnaraju is a versatile and accomplished senior project manager with over 15 years experience leading complex, large-scale, global projects. He has led multicultural, international teams of over 100 people, with budgets in excess of $11M. His management experience spans multiple sectors, including leading Big Data and IoT projects for energy efficiency and cost savings, developing process engineering equipment for pharmaceuticals and cosmetics, and establishing and running a dedicated animation unit for Dreamworks Studios. Gopi has a BSc in Computer Science, a post-graduate certificate in Business Management, and is a Certified Scrum Master, and Project Management Professional. In his spare time, Gopi manages a YouTube channel to help others plan their immigration approach to Canada in a low-stress, reliable, and time-saving manner.
Country of origin:
India
Languages:
English, Hindi, Kannada, Tamil
---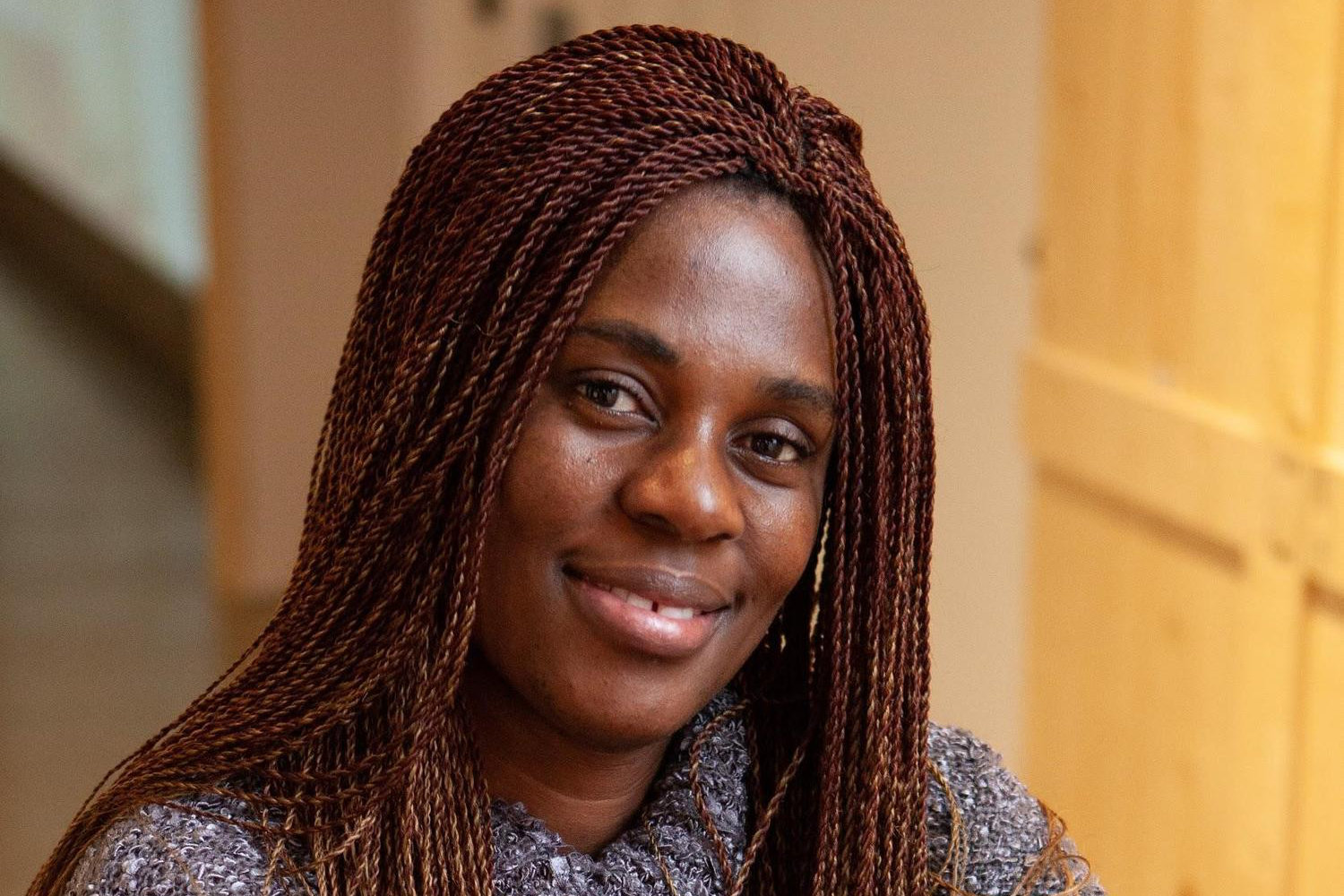 Gloria Kanu, IT Professional
Gloria Kanu is an award-winning IT consultant. She completed a Bachelor's degree in Mathematics, after which she moved into network engineering for integrated data, voice, and video, including implementing projects for Shell and ExxonMobil. Over 8 years, she moved through multiple progressively responsible positions at a multinational company with a global footprint spanning 52 countries, from System Engineer to Client Manager to Senior Design Consultant, to Lead, Technical Sales. Gloria is knowledgeable about data centre design, switching and routing design, cabling design concepts and implementation, and physical security management systems. She has extensive experience designing and communicating IT solutions that meet the client's current and future business needs to increase annual sales targets and support services. Before moving to Canada, Gloria led and directed operational planning, including third party management, identifying expansion opportunities, and formulating and managing pricing templates.
Country of origin:
Nigeria
Languages:
English, Yoruba, Igbo
---
Sang Nguyen, Business Professional
Sang Nguyen has a Bachelor's degree from the Hue University of Economics in Financial Accounting. She has a post-graduate diploma in International Business from George Brown College, where she won multiple scholarships as an international student. In Vietnam, Sang worked as the Financial Accountant for an international NGO created by the Football Association of Norway, called Football For All, that uses football (soccer) as an educational tool to help children and young women learn life skills. There, she managed a budget of nearly $1M and created a financial model to manage 9 community projects. In 2015, Sang was selected for a youth leadership program in Japan organized by the United Nations. Sang defines herself as a versatile learner who can translate skills across contexts to help others as much as possible. She believes that entrepreneurialism is a creative practice, and that creating a business plan is like creating an artwork - the art of solving human problems by balancing humanity and business profit.
Country of origin:
Vietnam
Languages:
English, Vietnamese
---
M. Daud Saskai, International Development Professional
M. Daud Saskai is a seasoned project manager who has worked with the United Nations for over 15 years. He has extensive experience developing, negotiating, implementing and monitoring technical assistance programmes, as well as building and maintaining close partnerships with relevant stakeholders in international governments, the private sector and civil society organizations. He was responsible for implementing and monitoring portfolios as large as $68M in international development funds, including country-wide, regional, and international initiatives ranging from Information Computer Technology to Drugs and Crime. Daud holds a Bachelor's degree in Computer Science, and a Master's in International Cooperation and Humanitarian Aid.
Country of origin:
Afghanistan
Languages:
English, Dari, Pashto, Urdu
---
Luis Sarabia, Mechanical Engineering Professional
Luis Sarabia is a mechanical engineer, designer, and 3D modeler. He brings five years of experience designing interdisciplinary engineering projects in the oil and gas industry. He has designed atmospheric welded steel tanks for oil and water storage, and implemented international projects for refineries in Costa Rica, Colombia, and Venezuela. Luis has completed the Enhanced Language Training program for Engineers in Toronto. He holds certifications in AutoCAD 3D Plant Design, CAESAR II International, and SMARTPLANT 3D modelling. Currently, Luis volunteers in Toronto as a program worker with a community services agency, where he supports seniors by helping with training logistics and event management.
Country of origin:
Venezuela
Languages:
English, Spanish
---
Lana Tabba, Marketing, Communications, and PR Professional
Lana Tabba is an experienced marketing and communications specialist, skilled in strategic planning, public relations, brand management, and strategic communications. She has led planning teams for McCann-Erickson Advertising, and organized events, internal processes, and opinion research for the Royal Court of Jordan. As the Public Relations and Communications Manager at an International IB School, Lana developed and implemented strategies that resulted in a 10% increase in enrollment, and raised $250K USD in donations. Lana is also an award-winning public speaker. She is passionate about public speaking as a practice and as a communications coach. She holds a Bachelor's degree in Chemical Engineering. Lana is detail-oriented, number-savvy, well-travelled, and as good at listening as she is at public speaking. Currently, Lana volunteers at the Trillium Health Partners Hospital in Mississauga, in their elderly care program.
Country of origin:
Jordan
Languages:
English, Arabic
---
Ali Pourmand, IT Professional
Ali Pourmand is an experienced consultant with a long history of working in the Information Technology and Services industry. Skilled in software development, Ali has also worked as a business systems analyst, and taught IT and technology management courses at the graduate level. Ali is passionate about knowledge management, and how tacit and implicit knowledge can be transferred through systems (re)design. Ali's educational background includes an MSc in Social Economic Systems Engineering, and a BSc in Electronic Engineering. He has been a member of professional engineering organizations abroad. In Canada, he has offered free workshops at St. Stephen's community House on Excel and cyber security. His great passion is redefining a healthy and safe relationship between the young generation and technological devices.
Country of origin:
Iran
Languages:
English, Farsi
---
The Laboratory for Artistic Intelligence's 'Newcomer Innovations and Interventions' project has been made possible with the support of Canada Council for the Arts, Luminato Festival, TO Live, Culturelink, Centre for Social Innovation, and border crossings.

The 2019 Luminato Residency for the 'Newcomer Innovations and Interventions' project is hosted by Luminato in collaboration with Small World Music, Lyla Rye, and Intergalactic Collective Studio. Additional thanks to the Koffler Centre, Inspirit Foundation, and Knife | Fork | Book for their support of the residency too.
Photos by Claudia Arana, 2019.